Our Services
International Support Services provides comprehensive international and immigration support to our KU community.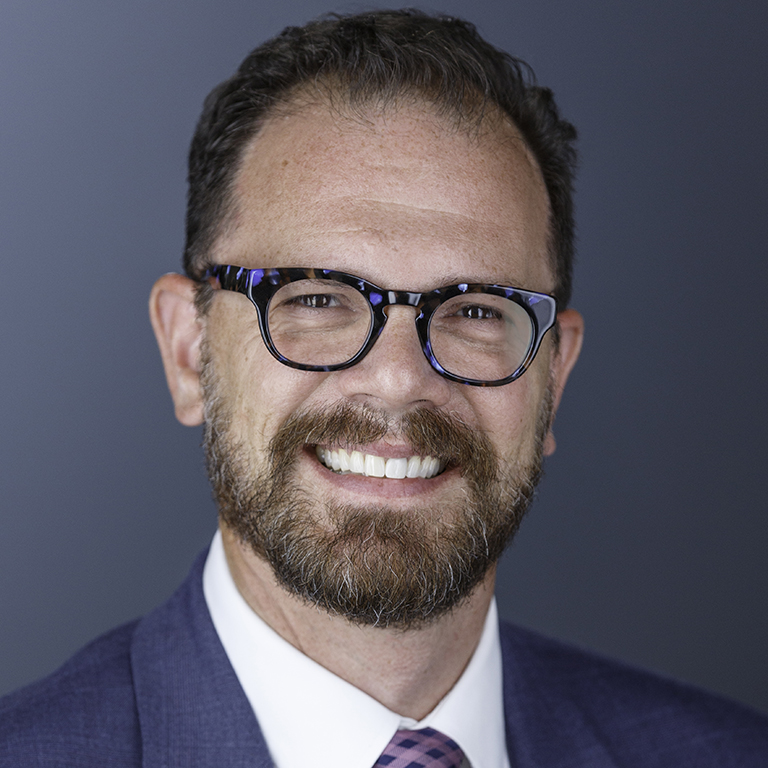 We believe that international educational exchange nurtures a lifelong global perspective and we aspire to play a key role in increasing KU's visibility around the world, strengthening the University of Kansas's position as a global research university.
---
Charlie Bankart
Associate Vice-Provost
Admission & Recruitment
We recruit and admit international undergraduate students and you can learn more about the scholarship opportunities.
Develop and oversee the international strategic recruitment plan for KU
Coordinate and conduct targeted international recruitment for undergraduate, graduate, and Applied English Center students both internationally and domestically (i.e. international transfer students)
Work with in-country agents approved by KU to recruit international students
Oversee KU's in-country staff in China, India, and Costa Rica who work to recruit international students to KU
Develop marketing materials specifically designed for international students
Collaborate with KU Schools to develop school-specific recruitment events
Participate in recruitment fairs, webinars, etc.
Process international applications for KU undergraduate programs
Evaluate transfer credit for international students
Award and administer scholarships for international undergraduates including full-tuition waiver scholarships
International Student Immigration Related Processes & Services
We have regular zoom drop-in advising and regular walk-in advising to meet with our international community.
International Student Employment Related Services
Social Security application eligibility letters for F-1 and J-1
F-1 Curricular Practical Training authorization
F-1 Optional Practical Training recommendation
F-1 Economic Hardship Employment recommendation
J-1 On-campus employment authorization
J-1 Academic Training authorization
J-1 Economic Hardship employment authorization
Travel Related Services
I-20 and DS-2019 travel signatures
Visa application guidance
Templates for letters of invitation for visiting family members
Advising on reentry under Automatic Extension/Revalidation of an expired visa
Emergency travel assistance
Other Immigration Related Services
Change of immigration status applications with USCIS
F-1 and J-1 program extensions
Reinstatement applications with USCIS and Travel/Reentry to regain status
School and program transfers of immigration record
Lost immigration document replacement
Review and approval of concurrent enrollment, distance education, and reduced course load
Assistance with Special Registration processes
Dependent work authorization applications with USCIS
Our office does not provide legal immigration advice. If you need legal immigration advice, we recommend consulting a member of the American Immigration Lawyers Association.
Arrival Support
Each year the University of Kansas welcomes over 500 students, staff, faculty and visitors from around the world. We provide comprehensive orientation and arrival support to our new Jayhawks.
International Student Orientation
International Student Orientation is a comprehensive online program designed to help new international students enroll and prepare for life at KU and in the United States. All new international students will go through this orientation program.
International Student Orientation offered mainly online via CANVAS
Individual ISS check-in for each new student
Pre-arrival information on-line brochure
New student welcome packets
Campus and downtown Lawrence tours
Check-in with Watkins Health Service
Shopping trips to Walmart & Target
Trips to Social Security Administration for SSN application
Applied English Center Testing (for relevant students)
Social events run by Orientation Leaders in-person
Weekly Zoom social events leading up to U.S. arrival and orientation
Presentations on maintaining a legal immigration status in the U.S.
Presentations on various topics including:  driving in the U.S., weather in Kansas, life in the U.S., academic success, banking and finances, housing, dining, health insurance, transportation, parking, sexual harassment, IT, mental health, textbooks, etc.
Advising and Enrollment appointments with appropriate campus units
New Scholar Orientation
When visiting scholars first arrive on campus they will meet with international advisor. Scholars will learn about university systems/processes that will help them get started in their research agenda. The advisor will help them complete the International Support Service check-in as well.
Jayhawk Semester
International Support Services offers the Jayhawk Semester for international students to enroll at KU for a semester or year-long academic program. The Jayhawk Semester is open to students from partner institutions and students who are enrolled in an accredited university or college.
For students interested in participating in the program or for universities interested in becoming a partner, please contact the Jayhawk Semester Coordinator, Hazel Rogers to learn more about the program. Students will then be directed to complete the International Visiting Student Application.
Sponsored Students
A sponsored student is any international student whose tuition and/or fees are paid directly to the University of Kansas by an outside organization, embassy, government or corporation.
International Support Services provides a dedicated Special Program Manager who is a single point of contact for students and sponsoring organizations and offers personal and direct service. We are proud to host over 260 sponsored students and we partner with approximately 40 sponsoring government, corporations, and organizations.
Designated manager of special program.
Submission of agency reports and questionnaires to facilitate student placement.
Assistance with admissions processes and liaison with KU undergraduate and/or graduate admissions offices. Facilitate communication between admissions, academic programs and sponsor during application review process.
Liaison between sponsor and academic and administrative departments regarding admissions placement, program information, and change of majors.
Specialized orientation services and programming.
Assistance and coordination of financial arrangements such as helping students understand the Student Account Service requirements, setting up third-party billing, and special processing.
Facilitation of communication between sponsor and sponsored students.
Guidance to students regarding sponsor policies, procedures and paperwork including health insurance waivers, financial guarantees and release forms.
Liaison with the Department of Student Housing to reserve on-campus housing for students (if requested by sponsor), provide information regarding housing options and procedures.
Student counseling on matters such as housing, general advising, health or family concerns and other personal issues.
Provision of regular and special academic progress reports to the sponsoring organization as required and issuance of transcripts at the end of each regular semester.
Coordination and hosting of campus visits to KU, including meetings with students, admission offices, as well as other university units and officials. 
Special handling of letters and documentation for students and sponsors.
Regular visits to sponsors based in Washington, D.C.
In order to cover the costs of maintaining a centralized function for sponsors and students, an administrative fee of $250 per student each term (fall, spring, and summer) will be assessed for all sponsored students. The fee will be added to the student's Bursar's Office account and apply to all enrolled sponsored international students.
Third-party billing services are provided by the Student Accounts & Receivables. Financial Guarantees, Financial Support letters, or Terms of Awards are to be submitted to the Student Account Services before the beginning of the academic term. Updated financial documents should be submitted to the Student Accounts & Receivables for any program extensions or when guarantees expire. 
Sponsors must promptly pay invoices from the University of Kansas, otherwise, unpaid charges on sponsor invoices will be transferred back to the student and future sponsorships will not be accepted. For details on third-party billing policies and to read the letter to sponsors, please see the Student Accounts & Receivables website.
Contact Student Accounts & Receivables, stu.account@ku.edu, or Special Programs Coordinator, Hazel Rogers, with questions. 
Activities and Involvement
In order to develop a holistic environment for all KU students, we believe that involvement and interactions with other members of the KU community are valuable and beneficial experiences
We provide many opportunities to get involved on campus, in the greater community, and beyond. For more information regarding the events and opportunities provided specifically for international students, visit our Programs and Events page.
Student Academic & Miscellaneous Support
ISS employs an advisor who serves as resource coordinator and assists international students in navigating various support services at KU
Academic Success resources guidance and referrals
KU Policy compliance assistance
Academic Probation support
Assistance for extenuating circumstances
Dismissal and Readmission resources and support services
Emergency aid fund maintenance and dispersal to international students in need
Advising on cultural adjustment issues
Embassy/consular contact assistance
Referrals to appropriate campus and community resources for specialized needs
Resource to state and regional schools regarding international student advising issues
Immigration Sponsorship of International Employees & Visiting Scholars
Many of the international employee services have moved to Human Resources, but if you are unsure of who to contact, please email ISS and we can put you in contact with the appropriate person.
Employer-sponsored immigration statuses including:  H-1B, O-1, TN, E-3, and permanent residency have moved to Human Resources and you should contact Keeli Nelson.
Limited term employment (ex. Lecturer, Postdoctoral Researchers) that will use KU J-1 exchange visitor program for visa sponsorship will be supported by International Support Services.
Visiting Scholars that use KU J-1 exchange visitor program for visa sponsorship will be supported by International Support Services
Institutional Regulatory Compliance
Serve as the Principal and Designated School Officials for the F-1 program.
Maintain the institutional approval to host F-1 international students
Serve as the Responsible and Alternate Responsible Officers for the J-1 program
Maintain the institutional approval to host J-1 international students and scholars
Respond to inquiries, site visits, and subpoenas from federal agencies including Department of Homeland Security, Department of State, Department of Labor, U.S. ports of entry, and U.S. immigration service centers
Collect, monitor, maintain, and report required international student/scholar biographic and program activity data in SEVIS (i.e. enrollment, addresses, program dates, majors, degrees, transfers, sites of activity, dependent information, etc.)
Create and provide immigration documents for F-1 and J-1 KU immigration sponsorship
Collect and maintain regulatorly required supporting documentation (i.e. financial resources, application materials, English language ability, etc.)
Regular verification of continued maintenance of immigration status
Maintain public inspection files for Department of Labor compliance